About the Challenge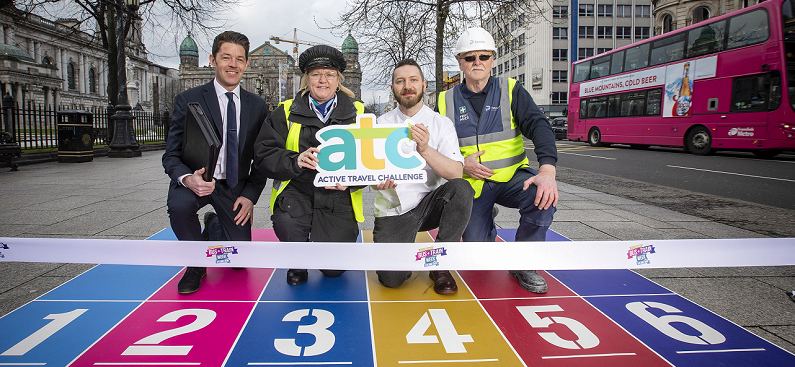 The Challenge is all about taking part and encouraging more people to try changing the way they travel. The Active Travel Challenge runs from 1 June - 30 June.
What is the Challenge?
The Challenge is designed to get people from any organisation, workplace, or community group in Northern Ireland to engage in active travel for every day journeys. It's free and easy to participate. All you have to do is register on this website and then start logging your journeys to get on the leader board. Compete against other organisations and individuals across Northern Ireland.

It's great fun and we'll be giving out loads of prizes along the way!

The aim of the Challenge is to get as many people as possible choosing to make more of their journeys by walking, cycling, running, scooting/skating, and using public transport then logging these journeys. We want people to rethink their commute and consider using active travel during the course of their work i.e. walking or cycling to a meeting. But it's not just about commuting. We want to see people getting active in their leisure time as well. If you have a walking group or cycling group, for example, or if you take the train for a day out with the family, you can log these journeys and activities too.
How does it work?
When you register, you can select the organisation that you belong to. If you're the first person from your organisation to register, you'll be asked a few simple questions. You can edit these at any time, or hand over the 'team leader' role to anyone else from your workplace who is also registered.

You can also create teams within workplaces to create inter-departmental competition (but you don't have to). You'll need to do this when you register your workplace. If you need to add teams or make amendments after you've registered please email challenge@sustrans.org.uk who will try to respond as quickly as possible.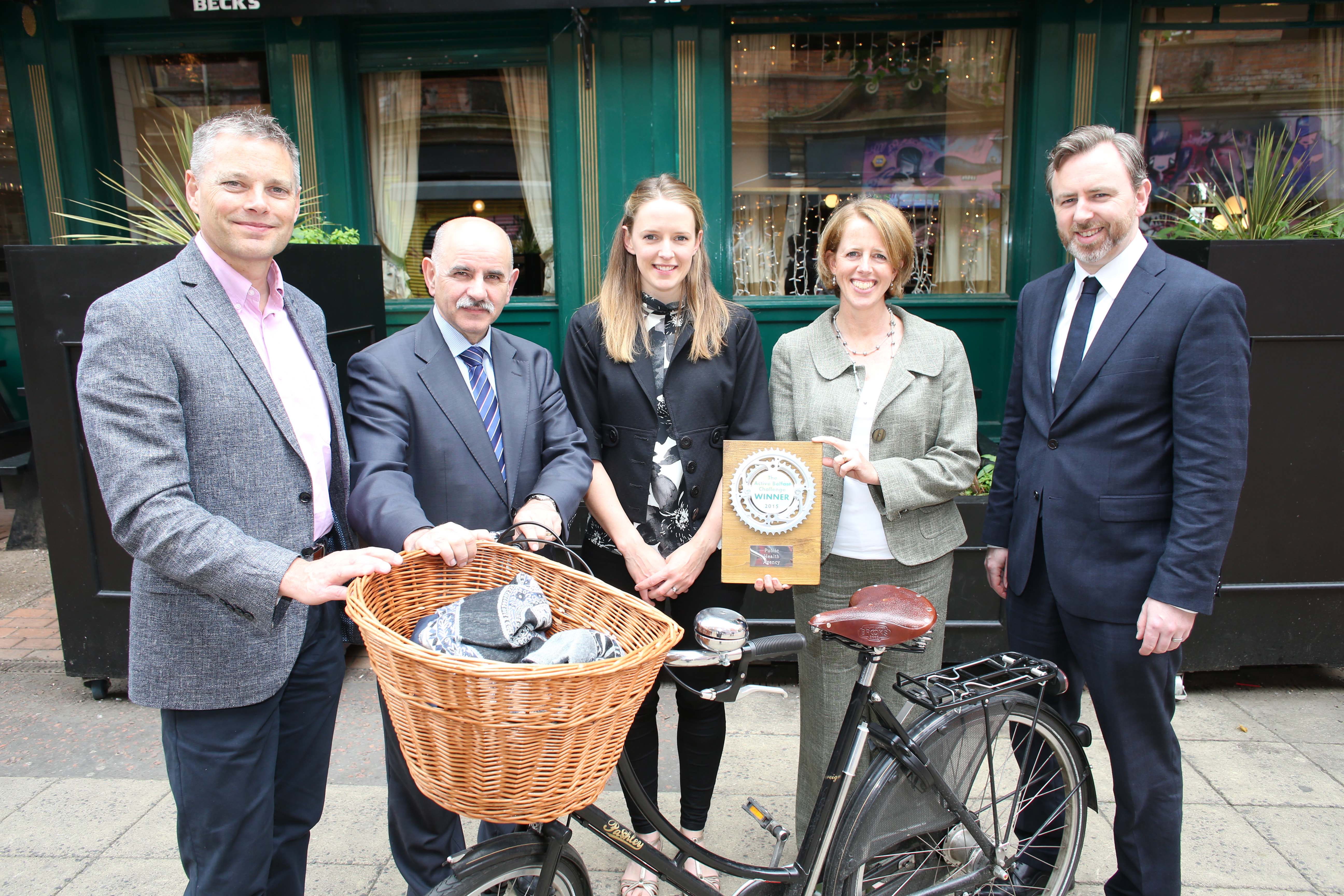 How do I Win?
The group winners in each size bracket will be the ones that achieve the highest level of participation. The biggest active teams win. Invite your colleagues and friends to get involved and encourage them to have at least one go at travelling by a different, more sustainable mode of transport rather than reaching for the car keys and driving. They just have to try one journey and log it to be included as a participant and to get your workplace's participation percentage up. We hope that they will enjoy it and try it again. Winners in each size category will receive the prestigious Active Travel Challenge Winner's Trophy!

To get to the top of the individual leaderboard you have to log more journeys than anyone else. Individual prizes will be given out weekly throughout the Challenge. Some are based on making journeys that align with that week's theme, but not all. Weekly prize draws acknowledge people's efforts regardless of their number of journeys logged or what type of journey they undertake. See the prizes section of the website for further information on how to compete for individual prizes!

We strongly encourage organisations to obtain some prizes and run their own internal competitions. It's a great way to inspire your people to get signed up and get active! If you are running your own internal competitions you can download a "Certificate of Participation/Achievement" for your teams here. Ultimately, this is a team-based competition where your workplace will collectively compete against rival teams for the glory of being Active Travel Champions for 2019!