Editing your team profile and emailing your team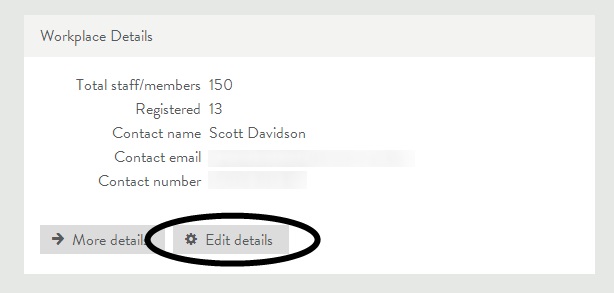 Adding new departments
This will need to be done by the Team Administrator (the person who set up the team in the first place.
If you are the team administrator -
To add departments to your team for team members to assign themselves to you'll need to go to your team profile page and scroll to the bottom of the page. You'll see your name and a couple of function buttons like the picture above.
Click on the 'Edit Details' button.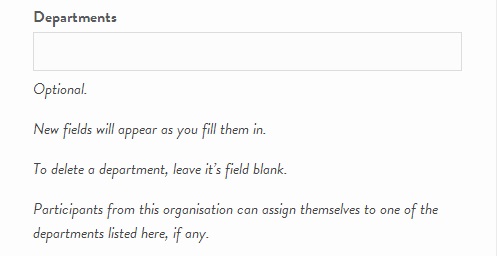 This will take you back to the page where you created your team.
Scroll down the page and you'll find the section listing departments (as in the picture above).
Just type the new departments into the blank field. As you type a new blank field will appear below for the next department.
When you are done, don't forget to press the 'update' button.
How to tell email your team.
You can email your colleagues to tell them to make sure they've joined a department or just to remind them to take part by downloading their email addresses and then sending them a message.
To do this go back to the team profile page and scroll down until you see your name again.
This time click on the 'More Details' button.
This will take you to a page where you'll be able to generate a full list of your team members and you'll have the option to download their email addresses.
If you want them to update their profiles and join a department you'll need to tell them to go to their profile page, scroll down to their 'edit details' button and then select a department to join.
While you are contacting them, don't forget to remind them to keep logging journey's or to join in if they haven't already. They only have to log one journey to improve the overall participation rate for the team.
If you change the names of any departments you may need to tell your colleagues to re-assign themselves to the newly named department.